Inflatable Game Rentals and Carnival Game Rentals
Your Go-To For All Party Rentals In Oahu
Book Online Now
Inflatable Game Rentals and Carnival Game Rentals
Your Go-To For All Party Rentals In Oahu
  Interactives
Oahu's Most Exciting Interactive Game Rentals
Interactive inflatable game rentals are a great way to add a bit of challenge, skill and interaction between your guests. Turn your gathering into a real carnival midway atmosphere with a series of these interactive game rentals. AlakaiPartyRent.com has a great selection of game rentals in all sorts of styles and skill levels. Browse the rental inventory below and click on the image or title to get more information.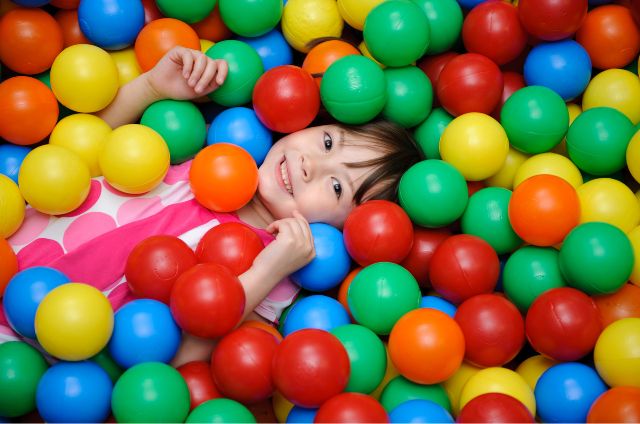 Featured Inflatable Game Rental
Inflatable Basketball Game Rental
Kids love playing in inflatable ball pits! There's something about jumping into a sea of colorful balls that brings out their inner joy and excitement. They can spend hours crawling, rolling, diving, and burying themselves in the soft, bouncy balls. Kids can engage in imaginative play, pretending they are swimming in a pool, diving for treasure, or playing a game of catch.

But the best part of a ball pit is the laughter and giggles it brings. There's no better feeling than hearing children having a blast and enjoying themselves to the fullest. It's a great way to burn off energy and have fun with friends, making it a favorite activity for kids of all ages.
Book Online Now
Accept The Challenge And Reserve Your Inflatable Game Rental
Planning an event in Oahu and looking for a fun game to challenge guests? Alaka'i Inflatables & Party Rentals is here to help! Our inflatable game rentals and carnival game rentals are an awesome addition to an event, from school festivals and church events to family gatherings, game nights, and promotional events.

Browse our extensive carnival game rental inventory and choose from many popular options. The Wiped Out Challenge is a fan favorite, where participants must navigate through a challenging obstacle course without falling off. The Velcro Wall is a hilarious option that involves strapping yourself into a suit and jumping onto a sticky wall, while the Rock Climbing Wall provides a more physical challenge for those looking to test their strength and agility.

For those who want to show off their competitive side, the Battle Axes Game is the great option. It's a thrilling game of strategy where teams compete to knock down their opponent's targets with foam axes. And of course, no carnival is complete without basketball! Our inflatable basketball game rental always a crowd favorite for shooting hoops and challenging guests to a friendly game.

So if you're looking for a way to make your party or event in Oahu unforgettable, book your favorite game rental with Alaka'i Inflatables & Party Rentals today! Our inflatable party rentals are the perfect way to keep your party guests engaged and entertained. We can't wait to help you make your event a success. Aloha!
Sticky Carnival Game Rental
Are you ready to stick it to the competition? Our Velcro Wall Inflatable is the perfect way to test your agility and strength, while having a blast with your friends and family. This game is a fan favorite, and for good reason. Who wouldn't want to run, jump, and stick to a wall! Simply strap on your suit, run towards the wall, and see how high you can stick. Participants can make a fun game to see who can stick highest. It's the ultimate test of speed, strength, and accuracy, and a surefire way to get everyone laughing and cheering.

This Velcro Wall Inflatable Rental is just one of the many interactive inflatable games we have waiting for your rental reservation. So why wait? Book your Velcro Wall Game rental today!
https://www.youtube.com/embed/z_TJ2gSJibw?start=02&end=18&rel=0
Why Rent Inflatable Games and Carnival Games From Us?
Planning a successful event can be an overwhelming task that can leave you stressed and exhausted. Fortunately, Alaka'i Inflatable & Party Rentals has simplified the process of renting inflatable games and carnival games with an easy-to-use online ordering system that is convenient and hassle-free.

Our extensive inventory of inflatable game rentals is available at the click of a button, allowing you to browse and select the perfect carnival game rental for your event from the comfort of your home. Once you have chosen the perfect inflatable rental, simply make your reservation online, and our team will take care of the rest.

Our commitment to safety and customer satisfaction is what sets us apart from other party rental companies in O'ahu. At Alaka'i Inflatable & Party Rentals, we take pride in providing our customers with a top-quality product and exceptional service that exceeds their expectations, and we prioritize the safety and satisfaction of our customers. All of our inflatable party rentals are made from high-quality materials and are regularly inspected and maintained to ensure the safety and enjoyment of all participants. Our experienced team of professionals will handle delivery and setup, leaving you free to focus on your guests. Browse our inventory and book your rental reservation today! Mahalo!
Do You Deliver Inflatable Game Rentals Near Me?
The answer is Yes! Alaka`i Inflatables & Party Rentals is the #1 supplier in Hawaii of Inflatable Party Rentals such as, Water Slides, Bounce House with Slide, Tents, Tables, Chairs and Accessories, Obstacle Courses, Bounce Houses, Interactive Games, Inflatable Dry Slides, Concessions, Mechanical Rides, Misc Party Supplies and much more! Rent your next Inflatable rental with us, Alaka`i Inflatables & Party Rentals!
Our Service Area
Proud to Serve The Following Areas:
Ala Moana
Ewe Beach
Hawaii Kai
Honolulu
Kailua
Kaneohe
Mililani
O'ahu
Waianae
Waipahu
All areas in between
If your party or event is beyond that radius, just let us know! We may be able to make special accommodations to suit your event.
NOTE: Fees may vary depending on how far you are outside our service area.
https://www.google.com/maps/d/embed?mid=1Vud9a37xQxi9z09JOZiKLoJbfccN4fw&ehbc=2E312F
Customers Who Rent Inflatable Games and Carnival Games Also Reserve: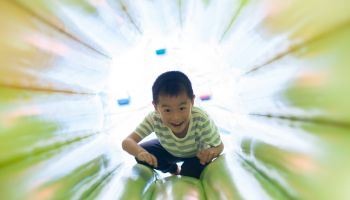 Inflatable Obstacle Courses
Looking for a fun and exciting activity for your next event? Inflatable obstacle course rentals might just be what you're looking for! Your guests will navigate through a variety of inflatable obstacles like tunnels, slides, and walls, while challenging each other to reach the end.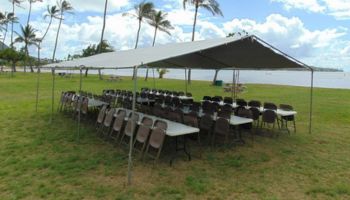 Tents, Tables, Chairs and More
When planning your event, don't forget to reserve your tent, table and chair rentals! We have tents in all sizes for small events to festival size events. In addition to table and chair rentals, we also have stages and other event accessories, like generators.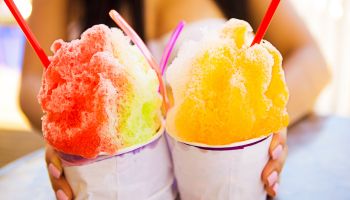 Concessions
Are you hosting a fun event and need party snacks? We have a yummy selection of concession rentals, including shaved ice machines, popcorn machines, nacho machines, slush machines, and more! We also have margarita machines for the adults!
What Our Customers Say About Alaka`i Inflatables & Party Rentals
Frequently Asked Questions About Renting Inflatable Games and Carnival Games
Does the price include set up and delivery?
A majority of our equipment includes setup and breakdown. Additional Fees apply for setup and break down of Tables and chairs. Delivery Fees always depend on the location we are delivering to and the amount of the rental. Please inquire for further explanation. Remember prices do not include sales tax.
Does the standard rental time include your set up time?
No. We arrive early to set up so you get the entire rental time to play.
That depends on how many rentals we have that day. Generally we arrive 1-3 hours before the rental time begins. If we have a lot of rentals that day, we may need to set up as early as 4 hours in advance. If this is the case, we will call the Friday before to confirm that someone will be at the party location.
We´ve rented some really dirty jumps from other companies in the past. Are they always that dirty?
No. The jump should be clean when you get it. Alaka`i Inflatables & Party Rentals cleans and disinfects after every rental.
Do we have to keep it plugged in the entire time?
Yes. A blower keeps air in the jump unit the entire time. Once unplugged they deflate. That's why we require an outlet within 50´ of the unit or a generator. Longer cords can pop your circuit breaker so we bring our own heavy duty cords.