Best Inflatables For Rental In Ala Moana
Aloha and welcome to Alaka'i Inflatables! If you are ready to plan your next party or event in Ala Moana, you have come to the right place. Alaka'i Inflatables has the best selection of water slides and slip and slides, moonwalks and bounce houses, tent, tables and chairs, as well as concession machines, to make your event a success!

The fun never stops with a water slide rental from Alaka`i Inflatables & Party Rentals. Both kids and adults won't be able to contain their excitement as they take turns zooming down the super fast water slide into splash pools below. With a water slide rental, you don't have to deal with the mess and maintenance that comes with owning one. We take care of the set up and take down, and you and your party guests enjoy the day staying cool and having fun in the sun. What a great way to make the summer unforgettable then to have super splashy good time!

Are you ready to share a fun memories with your kids? Slide into summer with a fast slip and slide rental! Our super long 27ft Tropical Palm Slip and Slide has a misty spray that will keep each slider zooming down the lane as they breeze through the slide to the splash zone at the end.

Mechanical ride rentals are a great way to add a bit of challenge, skill and interaction between your guests. Turn your gathering into a real eye catching atmosphere with a series of these mechanical ride rentals. Alaka`i Inflatables & Party Rentals has a great selection of mechanical rides in all sorts of styles and skill levels, even for kids! Check out our full selection of mechanical rides to find your event challenge!

Need a little extra shade for your party for those hot Ala Moana sunny days? We have tent rentals available that will provide shade for you and all of your guests to cool down and hide away from the hot sun. We also offer table and chair rentals to give your guests a place to rest while enjoying concessions and fueling for more fun at your party! We have all of the fan favorite concessions, like popcorn machines, cotton candy machines, and snow cone machines.


Alaka'i Inflatables Is Your One-Stop Shop For All Of Your Party Rental Needs In Ala Moana
Planning a party can be stressful and time-consuming, especially when it comes to renting party equipment and supplies. Often times you may find yourself having to deal with multiple vendors, which can add to the complexity of your party planning process. But what if there was a way to simplify this process and have everything you need all in one place?

That's where Alaka'i Inflatables & Party Rentals comes in. We offer the widest selection of party rentals in Ala Moana, including bounce houses, water slides, tents, tables and chairs, inflatable and carnival games, party supplies, generators, and more. With Alaka'i Inflatables, you won't have to waste time and energy coordinating with multiple companies since we have all of your party rental needs available with one simple transaction.

Having a wide selection of party rentals is essential in helping our customers create an unforgettable party experience. Whether your are hosting a birthday party, family reunion, or corporate event, Alaka'i has something for every occasion. Our extensive inventory of party supplies, themed inflatables, tent options, and more allows customers to create a fully customized party rental experience that is tailored to their unique needs and preferences. Whether you want to go all out with a specific theme or keep it simple, Alaka'i has what you need to make it happen.

But it's not just about the selection. Alaka'i Inflatables & Party Rentals is committed to providing excellent customer service and reliable and safe equipment. We understand the importance of making your event a success, and we work hard to ensure that everything runs smoothly.

So, if you're looking for a stress-free party planning experience and want to throw the event of a lifetime, be sure to reserve all of your party rentals from Alaka'i Inflatables. With our HUGE selection of inflatable party rentals and supplies, as well as excellent customer service, we are your Ala Moana party rental choice to host a memorable event!
Themed Inflatable Bounce Houses
Looking for a way to make your next party unforgettable? Alaka'i Inflatables & Party Rentals is your answer for all of your Ala Moana party entertainment needs!

We have a selection of inflatable bounce houses that can be customized with over 60 different cartoon and movie characters and themes. Some of our most popular themes include Bubble Guppies, Cars the movie, Elmo, Ni Hao Kai-Lan, and soo much more! Plus you can choose from different inflatable options such as our standard bounce house to our 5 in 1 bounce house with slide rental!

https://www.youtube.com/embed/Pm1Nujthw0o?rel=0
Simple Online Party Rental Booking In Ala Moana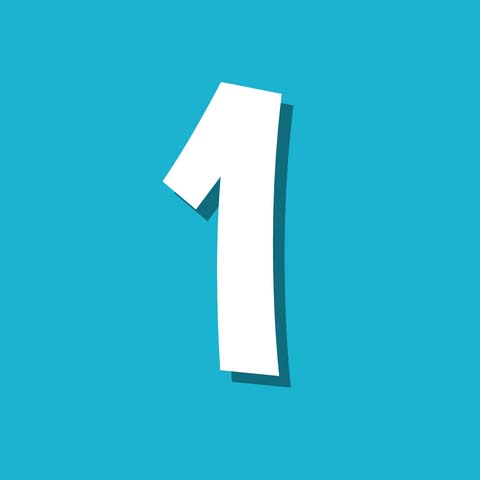 Easy Scheduling
Select a date and time to see what is available.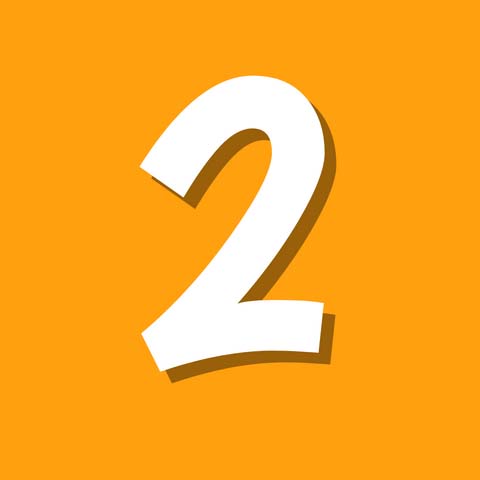 Awesome Products
Choose the rentals you would like and add them to your cart.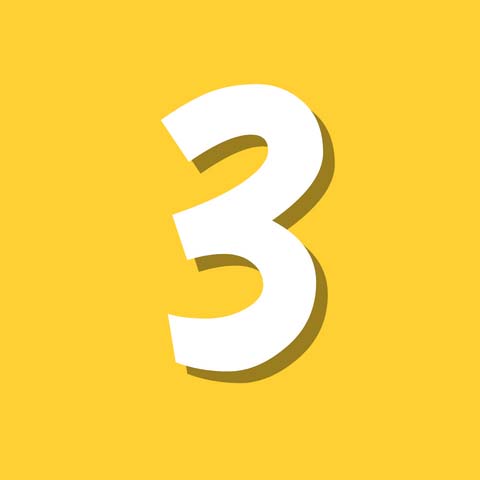 Fast Check Out
Checkout and enter your event information so we can ensure the best service possible!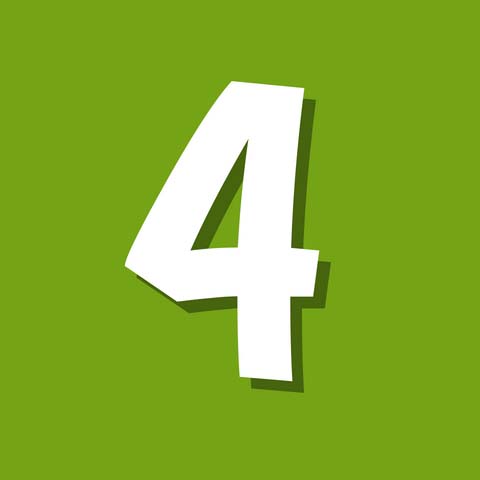 We Deliver!
We will deliver and pick up at the time stated on the contract!
 Rentals For Every Type Of Event
Backyard Birthday Parties
Luaus
Community Picnics
Church Carnivals
School Festivals
 Why Choose Alaka'i Inflatables ?
All equipment is high quality, clean, and sanitized
Great customer service that works with you
State inspected and insured
Professional delivery and setup
Bounce With The Best
We are Oahu's number one choice for inflatable bouncers, inflatable water slides, and other great party rental resources. When you party with Alaka'i Inflatables, "You Bounce With the Best!" Here, you'll find some of the best party rentals on the island. From our large inventory of inflatables, water slides, themed bounce houses, and concession equipment, we've got everything you need to pull off the most memorable party or event.

We even offer inflatable outdoor movie screens! Turn your daytime backyard birthday party to a nighttime movie theater under the Ala Moana stars for all your party guests to enjoy for a night of memories they won't soon forget.

With our 24/7 online reservations, we're ready to prepare your order exactly when you are. Browse our complete inventory of exciting party rental equipment and make individual selections.

Already know what you want? Just click the "Book Online Now" button and start scheduling the set up and delivery of your inflatable party rental!
Do You Deliver Party Rentals Near Me In Ala Moana?
The answer is Yes! Alaka`i Inflatables & Party Rentals is the #1 supplier in Hawaii of Inflatable Party Rentals offering the widest selection in Ala Moana, including Water Slides, Bounce Housse with Slides, Tents, Tables, Chairs and Accessories, Obstacle Courses, Bounce Houses, Interactive Games, Inflatable Dry Slides, Concessions, Mechanical Rides, Misc Party Supplies and much more! We have everything you need in one place, a wide selection of options, and excellent customer service, they are the perfect choice for your next party or event. Don't waste time and energy coordinating with multiple companies. Rent your next inflatable rental with us, Alaka`i Inflatables & Party Rentals!
Our Service Area
Proud to Serve The Following Areas:
If your party or event is beyond that radius, just let us know! We may be able to make special accommodations to suit your event.
NOTE: Fees may vary depending on how far you are outside our service area.
https://www.google.com/maps/embed?pb=!1m18!1m12!1m3!1d14869.974294069894!2d-157.85184212056998!3d21.2915048737045!2m3!1f0!2f0!3f0!3m2!1i1024!2i768!4f13.1!3m3!1m2!1s0x7c006de4f8ff51d1%3A0xfe8a4fe0f11cec1d!2sAla%20Moana%2C%20Honolulu%2C%20HI!5e0!3m2!1sen!2sus!4v1678197816202!5m2!1sen!2sus
Customers Who Reserve Party Rentals Also View:

Inflatable Obstacle Courses
Need a fun event attraction for your next party? We have a HUGE selection of inflatable water slides available and waiting for your rental reservation. Choose from single or double lane water slides or a splash pool. We even have rentals with a slip n slide!

Tents, Tables, and Chairs
When planning your event, don't forget to reserve your tent, table and chair rentals! We have tents in all sizes for small events to festival size events. In addition to table and chair rentals, we also have stages and other event accessories, like generators.

Bounce Houses
When planning your event, don't forget to reserve your tent, table and chair rentals! We have tents in all sizes for small events to festival size events. In addition to table and chair rentals, we also have stages and other event accessories, like generators.
What Our Customers Say About Us
Alaka`i Inflatables & Party Rentals Has Everything You Need
For Your Next Event In Ala Moana!
The only thing more fun than an inflatable bounce house is one of Alaka`i Party Rental's water slide rentals. These inflatable water slides come in all kinds of sizes, and colors. Just add water and your guests will have great time sliding and splashing away a hot summer day. You can select the best size and shape that works for your party and that fits within your party budget.

Concession equipment rentals are a great way to add a dash of nostalgia and snacky fun to any party or event. All our concession equipment is clean, safe, and easy to operate. Whether it's a classic popcorn machine popping fresh popcorn or cotton candy machine just like at the state fair, you can host a party like a pro! Browse our concession selections and click the title or image for more information. Also check out our Sugar Shack Packages; we'll take care of the concessions for you!

If you are having an outdoor event or celebration that calls for a little extra shade, or the look and feel of the classic High Peak party tent, then you have come to the right place. Add the shade and do it in style with our premium Party Tents. Easy to setup and attractive, these tents will provide a great place for your guests to gather in comfort. Our frame tents are the perfect rental for outdoor weddings, graduation parties, and other special outdoor events where a touch of elegance is required. Need extra tables and chairs? No problem, this the place for Oahu's best tent, table and chair rental packages.

Alaka`i Party Rentals has a great selection of inflatable bouncer rentals that are specifically designed with your smallest guests in mind. These units are smaller in scale and offer special safety features that help keep your children safe during bouncer play. Parents get clear visibility of all activity. Our inflatable bouncer rentals have protective walls and area easy for parents to access. Browse our selection to see our entire inflatable bouncer rental inventory.