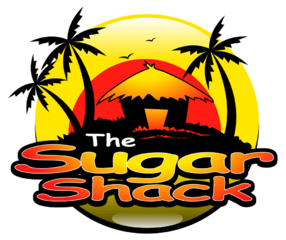 Popcorn, Slush, Cotton Candy and Ice Cream
This is a FULL SERVICE Concession package that includes pretty much everything for your event. Including Attendant(s) to Make and Serve the goodies!!
Description:
First Two hrs: $870.
$175 for Each Additional Hour.
Package Includes:
2 Attendants,
Cotton Candy Machine & Dome Cover,
Popcorn Machine,
Soft Serve Ice Cream Machine,
Slush Machine
Vanilla Soft Serve Mix (Non Dairy),
Two Flavors Floss Sugar,
Cotton Candy Stick Cones,
5 oz Cups for Ice Cream
8 oz cups for Slush
Straws,
Wooden Spoons,
1 Slush Syrup Flavor of your choice,
Popcorn Kernals,
Popcorn Bags,
Popcorn Seasonings (Li Hing Mui, Butter Salt, Cheese, Sour Cream & Onion, Ranch),
2 Tables,
1 Popup Tent
Sugar Shack Logo Banner
(If electricity is not available, then please add-on 2 Large & 1 Small Generator from Our "Special Equipment" Page)
* Good for a maximum of 225 guests
* Sugar shacks are for private events only. We cannot offer these packages for public events, fundraisers, etc.
(If your unsure if your event can utilize our Sugar Shack packages please call or email and inquire)
* We do not allow our slush or ice cream machines to be used on generators that are not Alaka`i's.