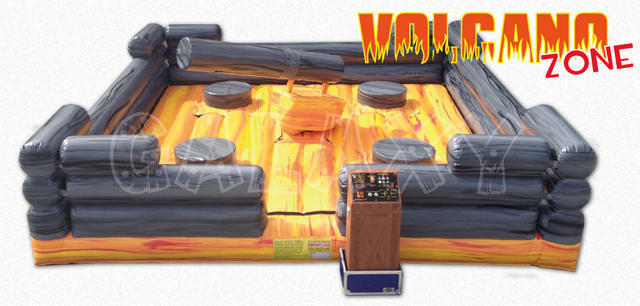 Mechanical Volcano Zone
A game designed to challenge your agility, balance and endurance themed to look like you are battling on an epic torrential magma flow. Can you survive the Volcano Zone?!
Four of you are trapped floating on molten magma on stone podiums trying to avoid the swinging stone debris. Do you jump or do you duck? Either way just make sure that you don't fall into the fiery ibis waiting for you.
The control console has 6 pre-set automatic programs, with a dedicated program for the Redneck Games. There are 2 LED clocks & a 10 speed manual joystick control